Will Harwood
Will is an energetic, creative and results-driven integrated communications executive with more than 15 years of international corporate and agency experience building strategy, developing brands, guarding reputation and leading successful marketing & communications teams in high-growth, high-change environments.
An expert communicator, Will has provided communications counsel to many of the world's biggest brands and non-profit organizations. Most recently, Will has served as Head of Communications for the US retail division of the Schwarz Group — the 3rd largest retail group in the world, with more than $150 billion in annual sales.
Will has lived and worked in Asia, Europe and the Americas, and is deeply familiar with the work of IAITAM, having supported the Association directly as a client for several years.
Join Will as he shares his knowledge and insight into the world of communications. He will  help us understand the different communication styles as well as identifying communication techniques to different audiences.
If you struggle with buy in upstream or downstream this is a must see Keynote.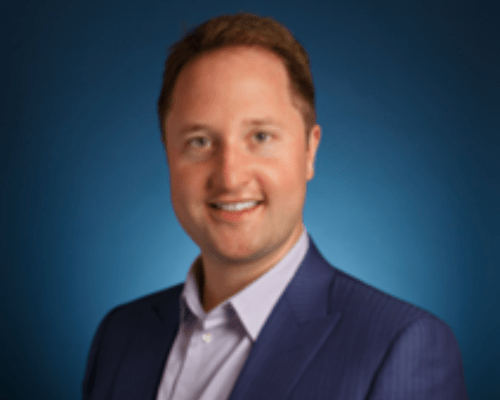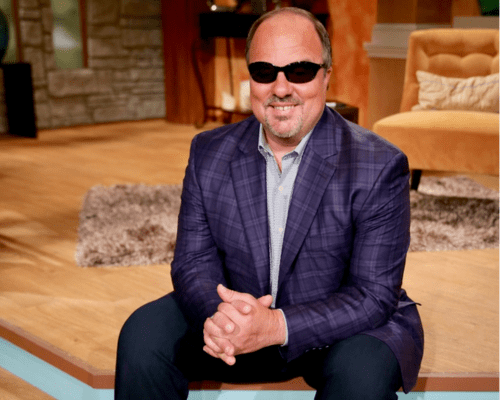 Gordon Mote
Blind from birth, the Alabama native's earliest recollections center around a love for music. By the age of three, he began playing piano, singing and traveling with his family. As Gordon began to excel musically, he enjoyed academic success, as well. He became one of the first blind students in the country to mainstream into the public school system. Later, he received a full scholarship to Jacksonville State University in Jacksonville, AL, then after three years transferred to Nashville's famed Belmont University, where he graduated with honors.
Two days after graduation, Mote accepted a position with country music legend, Lee Greenwood. Greenwood became the first of many popular entertainers Mote would enjoy sharing the stage with over the next three decades, including Trisha Yearwood, Tanya Tucker, Porter Wagoner, Alabama and The Gaither Vocal Band.
Additionally, Mote has also established himself as one of the most sought-after studio musicians in Nashville, whose piano artistry and producing abilities can be heard on recordings by the likes of Alan Jackson, Brad Paisley, Blake Shelton, Martina McBride, Bob Seger, Rascal Flatts, Carrie Underwood, Lionel Richie, Josh Turner, Darius Rucker, The Gaither Vocal Band, The Martins, Triumphant Quartet and Alison Krauss, just to name a few.
With 14 solo recordings to his credit, as well as 18 Academy of Country Music Award nominations,  two Grammy nominations, a Gospel Music Association Dove Award, and 30 years of touring, including 20 years as a solo artist, Gordon Mote continues to blaze new trails. As he releases his 15th solo recording and embarks on year number 21 in his full-time ministry, it is fairly safe to say that the multi-talented producer, singer, musician shows no signs of slowing down as he continues to choose to follow the direction of Christ, wherever He leads
Brandon Smeets & Johan West
Straight from university, young Brandon Smeets joined Canon to replace their retiring Software Asset Manager in 2017. Expecting tiresome days of counting software installations and matching those with the right number of licenses, the truth both amazed as well as enchanted him. Up until 2022, with several millions of SAM cost savings to his name, he ran the end user services team in Canon during the day – and now centers in magic shows all over Europe at night.
Veteran IT asset manager Johan West never let school stand in the way of his education as he dropped out at 19 and started a career in IT, initially selling everything from network cables to redundant datacenters. In 2005, he accidently fell into the world of software licenses – famously crying "how complicated can it be!?" as he tumbled down the rabbit hole. Today, over 300 Software Asset Managers around the world have so far survived his CSAM and CITAM classes and in 2019 he co-founded the Dutch Association of IT Asset Managers. During the day, he designs and implements ITAM programs (and fights audits) on his clients' behalf. At night, he usually does the same.
The cutting edge of ITAM technology and best practices has moved lightyears beyond counting licenses and software installations, in part thanks to recent game changers in IT like cloud and SaaS. But as far as the added value of ITAM is concerned, we've only scratched the surface. Eliminating software over-deployment, rationalizing the software portfolio and maximizing its utilization are just mere tricks compared to the magic that potentially lies ahead. Integrating ITAM data in our IT security practice, supporting ISO27001 compliance, automating software & user provisioning based on ITAM insights, help settle technological debt and using AI to accelerate all this are not illusions. Using real-life examples, anecdotes, movie quotes, impersonations and (mind blowing) tricks, Johan and Brandon intend to show the audience the true magic of IT Asset Management.